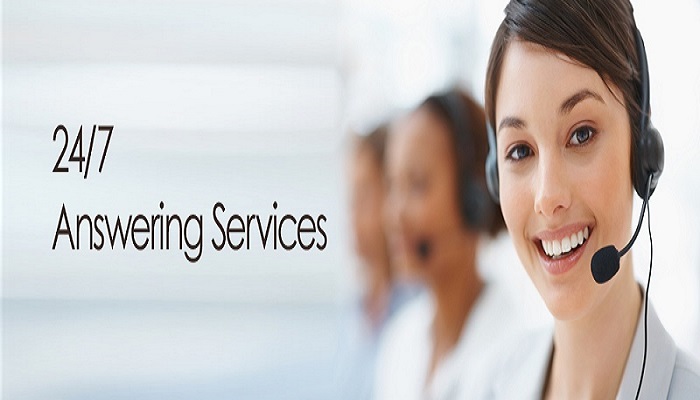 Adequate customer service is said to be the guardian angel for companies in today's modern era where customers have multiple options to switch to. With the advent of technologies, customers now have multiple providers ready to offer top-notch services leveraged with the latest technologies. Thus, to combat the threat of losing customers, businesses need to be extra cautious and deliver impeccable telephone answering service to the prospects/customers.
Call answering service is highly significant for every business, as customer satisfaction is what all companies ultimately crave for. Several companies that do not have an in-house team to take care of the call support responsibility outsource their customer support to a reliable partner.
There are several companies in the market that take care of the partners' customer support with the help of their expert team, thus companies lacking in-house expertise can think of outsourcing without a second thought to them.
Further, why do answering services must-have AI support? Why do companies today look for a provider having in-depth knowledge and experience of the latest technologies? Well, artificial intelligence has several perks to offer and the best part is that it simplifies monotonous functions. This is one big reason why all customers look forward to a partner having an AI support service.
Well, if you are looking for a support provider and want to know the advantages of AI with the same, we have some perks listed for you.
Reasons Phone Answering Services Should Possess AI:
1. Instant Answering
The best part about AI-driven telephone answering service is that it helps customers with instant call support service. Answering services earlier were all about answering customers over calls, emails, or texts. Nevertheless, with the introduction of AI, answering services have received a modern touch.
With the help of AI-driven Chatbots, companies get the benefit of 24X7 service availability. With human agents at work, businesses had a defined time of working. However, with AI assistance, bots answer customers instantly 24X7 as these virtual assistants' works on an automated system.
Bots use text-to-speech and they stimulate human behaviour to analyze the query type raised by the customer. Thereafter, bots provide an automatic resolution to the customer easily reading the stimulated results. Bots are pre-integrated with answers to some repeatedly asked questions, and when a customer comes with a similar query, the Chatbot answers it easily.
2. Diminished Error
Call answering service gets augmented with AI technologies on-board. The repetitive tasks like answering similar queries repeatedly and losing the memory of customer-agent interaction etc. are no more a concern with a bot at work.
Chatbots save data from customer-agent interactions and use the same later to answer other customers later. This is the reason companies today want to outsource their customer support to a partner that uses AI-driven technologies so that their service to the customer is instant and with minimized errors.
3. Telephone Answering Service for Customer Engagement
Most of the companies today complain about their inability to maintain customer satisfaction. Why?
Well, this is because customers have numerous options in the market, thus maintaining interest is hard. Customer engagement is something that every business wants, so using AI here can bring several perks.
With the help of AI-driven Chatbots, businesses can engage in interactive communication with the customers. The best part is there is no need for a live agent to be present always, as the bot can handle inquiries hassle-free.
4. No Issue of High Call Volumes
Phone answering services need AI assistance because AI-driven bots help to minimize monotonous functions easily. Bots do not search answers for any question like live agents. Rather bots analyze customer data and try to answer the next agent who raises the issue correctly.
At times of high call volumes, companies always receive a complaint regarding call abandonment and long call waiting for concerns. This is not an issue with bots as they simplify tasks really fast and handle high call volumes easily. Since they transmit auto-generated response emails, texts, etc. according to the query type, thus they save time and money.
Not only is this, but AI bots can also transfer customer calls to a live agent in case the query type is not answered by them. This way there is no risk to customer satisfaction too.
5. Proactive Interaction with Customers
Most companies handling customer support take inquiries over calls, answer customers over texts and emails; however, they do not initiate communication themselves with the caller. AI bots on the other hand initiate interaction for sales and promotion of the business.
This way they do all the tasks like a normal live agent, thus save many costs for the business. Additionally, bots help the customer with images, blog entries, and video tutorials for a better understanding of the business product/service.