The U-shaped kitchen is perhaps the most versatile kitchen designs that offer good storage or appliance space compared to other kitchen designs. This type of modular kitchen design works more effectively in the large spaces, but it doesn't mean that the smaller space kitchens can't make most of this layout.
All you need to ensure before planning to design a U-shaped modular kitchen in Delhi is that there is at least a 2-meter space for free movement between the opposite side units.
The main design model of the 'golden triangle' seamlessly goes with a U shape modular kitchen layout. While designing your space, always ensure you place the fridge, cooktop, and sink in a manner that there is at least 120cm and 270cm distance in between.
This will help you in getting more practical space for use that is not possible when you go with the other kitchen layouts.
Here are some of the tips that will help you design your U shaped modular kitchen in Delhi more effectively to bring everything in your kitchen within your arm's reach.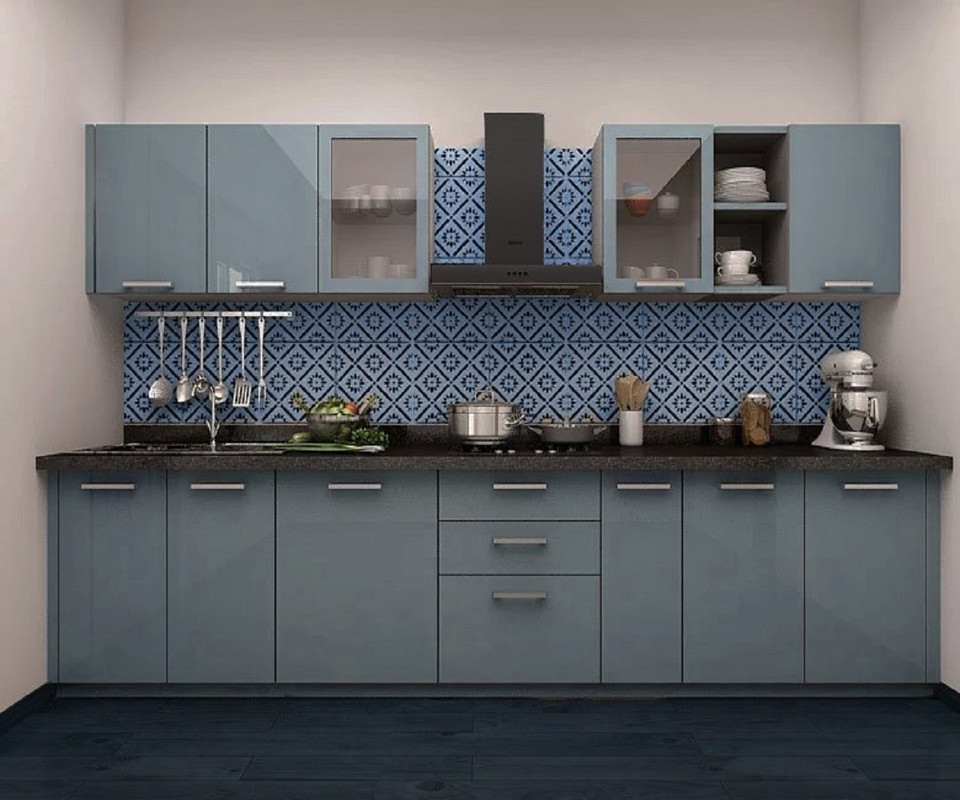 Add more charm to your kitchen
The integration of chimney and windows can prove to be a bit challenging task when it comes to designing a U-shaped layout. For this, you can slot in your hob, oven, and cooker hood under the chimney. The installation of wall unit around the adjoining cubicle and window spaces will add charm and appeal to space.
Use of unique color pattern                                           
Simply replace the existing wall units with the open shelves on one side of the U-shaped kitchen layout. This will add more space to the area especially next to a cabinet with the oven. Here the use of complementary wall paint will help to accentuate the absence of cabinets. The use of pop colors like red and pink on the small appliances to brighten up kitchen space.
Integration of peninsula unit
With the integration peninsula unit in the U-shaped kitchen layout, you can make most of the larger space. This contemporary design component mainly includes one wall with the window and a peninsula unit that follows in the same line with storage and worktop area. This will allow you to keep one side of the kitchen open, thereby creating a spacious look and feel.
Addition of a breakfast station
You can extend your countertop to form a countertop-cum- breakfast bar- the third side of a U-shaped layout. Just like the peninsula unit, a breakfast bar also allows you to expand the kitchen area into the midpoint of a room, with no walls around. You can combine kitchen and living areas with single floor usage simply by integrating the components of kitchen storage outside the precincts of the kitchen.
Wrapping up
So, that's all we have to share with you. Hope these ideas help you design your U shaped modular kitchen in Delhi. If you want to get your kitchen re-designed from the scratch, do seek professional help to get an ultimate U-shaped kitchen layout.