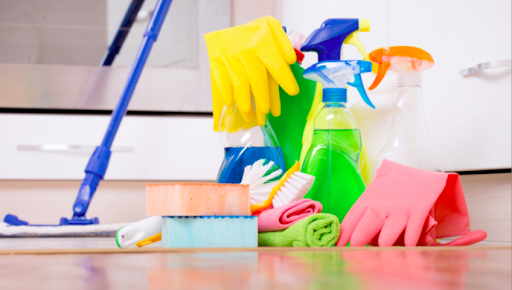 Nearly 200,000 people move to London each year.
With all the work it requires to move, you don't want to forget one essential tip: cleaning! While no one wants to really think about cleaning after you move, in many cases it must be done.
Are you getting ready to move and need tips for house cleaning? If so, keep reading to learn more about move out house cleaning.
1. Make a List
Before you do any cleaning, make a list of places and spaces that need the most attention. These may be bedrooms, bathrooms, basements, kitchen, and other places in the home that are particularly messy or stained.
Prioritize which rooms need to be tackled first and what type of cleaning needs to be done. Here are some cleaning places you might not think of:
Wiping down the interior of cabinets and tops of appliances
Dusting all shelves
Wipe down refrigerator
Clean baseboards and stains off the walls
Vacuum cobwebs, floors, and carpets
Clean the interior of the oven
To make a truly robust list, walk around your home and write down places that you might not think to clean. This ensures that every crevice is clean!
2. Touch Up
More than likely, there are some places that took some damage and require touch-up paint or repair. You'll want to investigate the walls, floor, and any other places that might have had heavy traffic areas.
Painting is a great way to freshen up a room, especially where paint might be peeling or chipping. If there are any extra nails in the wall, remove them and fill in the holes before you paint.
3. Get Professional Help
Sometimes you get so busy in life that it's impossible to clean everything before you move out. If this is true for you, it might be best to hire a professional cleaning service.
Move out cleaning services are perfect for those people who need time to focus on other aspects of their move. You can learn more about why and when you might need cleaning services.
4. Cleaning Supplies
Don't forget your cleaning supplies! Having your cleaning supplies handy is one thing, but having the right supplies is even more important.
If you're going to be doing a lot of cleaning, make sure you have the proper supplies for each job. For example, you can use bleach on most bathroom surfaces, but not on your kitchen countertops. Some sponges are more abrasive than others.
Having the proper supplies mean that you can do your cleaning effectively. Effective cleaning lessens the likelihood that you miss spaces.
5. Exterior
The interior of the house should be spotless, but you shouldn't ignore the exterior of the home if you have one.
Be sure to pick up any trash, leaves, or any other personal items that might be yours. Leaving the yard clean and in good shape is just as important as the inside!
Move Out House Cleaning
Don't make moving more stressful! Your move out house cleaning checklist will aid you in making sure everything goes as smoothly as possible.
Do you want more information about real estate? We have plenty of information! Visit our webpage today to find out more.