Constantly improving the Home décor has become an imperative for most of the homeowners. They use different things that can enhance the look of their house. It's a fact that most of the homeowners use different products and furnishings to give their home a facelift. Well, while there are certain optional products, there are certain things that have become a necessity around the house. Not only do they add up to the aesthetics of the house, but at the same time, act as a protector against injuries. One such furnishing product that we will be discussing in this blog is the carpet. Carpets have a long history; they have been used for ages and provide a great look to the space they are intended for. Over a period of time, carpets have evolved, and are now available in different variants in the market.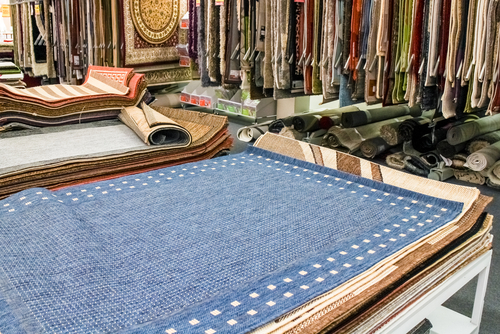 Let's Explore How Carpets Can Be A Great Addition to Home Décor?
As we have already discussed, carpets have become an integral part of home décor. You can find a wide spectrum of options around you. Not only are these products available in exclusive stores, but you can also find many online stores selling such products. There are different types of carpets available in the market. But not every kind of carpet is the best match for your home. Hence, you need to take certain points into consideration before you make a purchase.
Look for the right size– If you are buying carpet mats for your room, you must choose the right size. There are different patterns and sizes available in the market. Some people prefer installing carpets in the entire room, while others may prefer to cover only a certain area. Based on your requirements, you must choose the carpet mats.
Choose an underlay- One of the toughest parts of having carpet mats is cleaning it and maintaining it. There are carpets cleaning companies, which will help you with the same. But, if you want the carpet mats to last long, then you must have an underlay. It acts as a barrier between the carpet mats and the flooring. The objective is to keep the carpet mats clean, and it also helps the carpet to bounce back to the normal height after the traffic has passed through it. Make sure that you invest in a good quality underlay if you have carpet mats stretched in the entire room.
Choosing the right material– Today, you can find a broad range of carpet mats; they can be made from jute, microfiber, animal hides, synthetic materials, etc. Each of them offer their own sets of benefits. Before you make a purchase, you must assess your needs and then choose the right material. For example, if you are planning to give your room a luxury appeal, then you can opt for animal hides, but these can be very expensive, especially if you are purchasing the original one. Jute is also a popular option for carpet mats. It is easy to maintain and also last longer.
Compare the costing- While buying carpet mats, you must not forget to compare the pricing. Since there is both an online and offline store, you have ample opportunities to compare the costing before making a purchase.
The right design– Purchasing carpet mats can be overwhelming sometimes, especially if you are looking for an option that can complement the interior of your place. There are contemporary designs that are perfect for modern homes, while the conventional florals design still continue to remain popular and a good choice for country style homes.
Conclusion – Carpet mats are very common, and you can find a wide number of options that can amp up your home décor. If you are planning to buy one, then you can consider the pointers mentioned above and then decide on one to purchase.