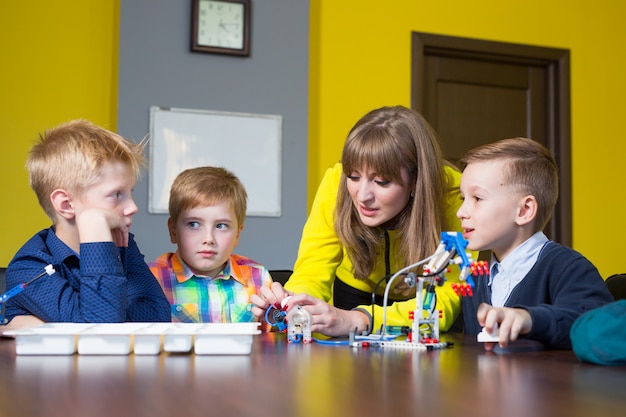 A country like Australia aims at giving the utmost care and attention to its youngsters. That's why Australia is trying to streamline its childcare sector as much as possible. Conversely, most of the Australian parents are working and can hardly provide any care and attention to their kids. This is the reason Australia is inviting more and more offshore applicants to work as childcare workers over there.
How to become a childcare worker in Australia?
Some of the Best colleges in Australia are offering promising childcare courses to apply and complete. These predominantly include the course of certificate III and a diploma in early childhood education and care. After completing the former, you can apply and complete the latter back to back. So, given below is a brief introduction to both these courses for you to get a clear idea about.
Certificate III in Early Childhood Education and Care
The course of certificate III in early childhood education and care (CRICOS Course Code 089286A) is quite beneficial for aspiring childcare workers. After completing this course successfully, you will get a sound knowledge to provide care and support to infants, babies and children. What's more, you will also acquire the abilities to plan, upgrade and execute academic assignment for kids in diverse childcare settings.
Diploma of Early Childhood Education and Care
The course of a diploma of early childhood education and care (CRICOS Course Code 089287M) equips you with a range of skills and competencies.  Through the help of these, you can support children physically, emotionally as well as academically who are between 0-5 years. Besides, you can also learn to handle children belonging to different cultural backgrounds. Not only this but, you can also design, develop and execute different programs for these kids. Most importantly, you can do all this according to Australia's accreditation and regulation, licensing and duty of care.
Expected job roles
So, post the completion of any of these courses, you will become eligible for a variety of job roles. The list is quite long, but, given below are only 7 prospective job opportunities offered by the Australian childcare industry.
Nanny
A nanny is conventionally assigned the task to take care of a child at his/her house. Unlike a babysitter, a nanny has to dedicate a lot more time and effort to look after a particular kid. The salary of a nanny is also much higher as compared to others. That apart, a nanny is also way well-versed about looking after a child/ children than anyone else out there.
Early Childhood Educators
The role of an Early Childhood Educator is somewhat different. He/she is responsible for formulating effective plans and activities to ensure a comprehensive development for children. This in return enhances the children's social, physical as well as intellectual abilities. Some of the probable places where an early childhood educator can work include kindergartens, preschools and childcare centres. While working at any of places, he/she has to handle different types of children including toddlers, preschool kids and infants.
Office Administrator
One can also qualify as a competent office administrator from a reputed Perth college to work at a childcare centre. The roles and responsibilities of an office administrator include a number of activities. These include performing paperwork related tasks, communicating, addressing and catering to parents' specific requirements etc. Furthermore, he/she also has to frame lucrative strategies for his/her pertinent childcare centre for it to run effortlessly. On the top all, an office administrator is responsible for registering the kids at the childcare centre as well.
Teacher's Aide
The job of a teacher's aide is to assist teachers at high schools, primary schools and preschools. Their roles and responsibilities chiefly include overseeing the students' activities and preparing all sorts of study materials efficiently.
Babysitter
A babysitter requires has to take care of a child temporarily when his/her parents are physically absent. In short, the babysitter needs to perform his/her duties only for a short period of time. A babysitter chiefly needs to ensure that the kid eats adequately and gets the best care and attention.
Childcare Worker
A childcare worker has to look after a group of kids together. He or she can either work at a family daycare centre or childcare centre. A childcare worker has to enlighten kids with a range of social skills and preschool readiness activities. Aside from that, he/she also needs to ascertain the absolute safety of the children by constantly overseeing their activities. If he/she is looking for relatively younger kids, then, he/she must give them their bottles and change their nappies regularly.
Out Of School Hours Assistant
A person can also work as an OOSH assistant after completing a relevant child care course from Australia. The duties of an OOSH include giving care to children during the post and pre-schooling phases. He/she chiefly needs to supervise these children carefully and engage them in various academic and extracurricular activities. An OOSH assistant can work both at high and primary schools.
The Verdict!
So, complete one of the aptest child care training courses from Australia immediately and become accomplished childcare professional.