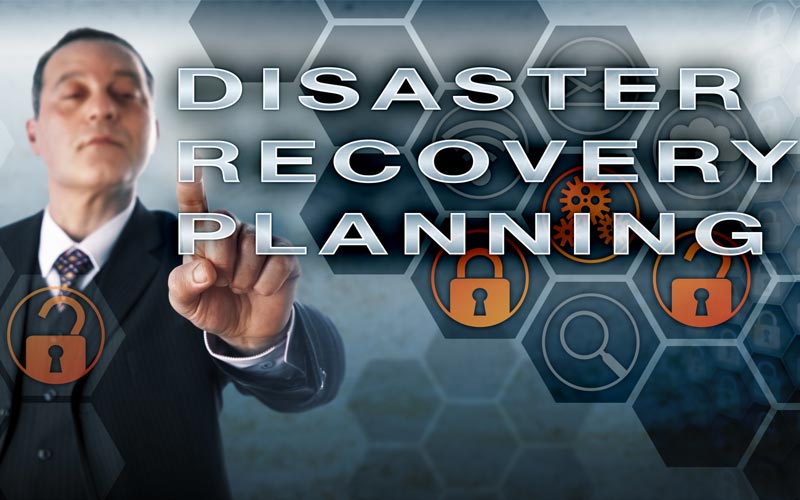 Fires, earthquakes, floods, heatwaves, pandemics─ name it. These and more natural disasters can cause irreparable damage and crash entire businesses.
Yet, for prepared companies, the threat of natural disasters doesn't end operations. Disasters can be out of our control, but we can plan for recovery.
Every business needs a disaster recovery plan. You never know when a natural disaster can hit. So it's essential to prepare for the worst. Here's how to create a disaster recovery plan for your business.
1. Know Your Risks
An excellent disaster recovery plan starts with analyzing threats and creating recovery measures. Every threat can inflict a different level of damage to your business.
For instance, fire can destroy life, property and leave harmful byproducts in the air. You need to know how fire damage restoration can save your home or business. Learn more about preparing your home for fire safety at https://www.ctr-nw.com/fire-damage-restoration-how-it-saves-your-home-or-business/.
Assessing threats and finding a set of quick solutions is the key to effective recovery. You can consult discovery recovery services for comprehensive threat analysis.
2. Inventory of Critical Tasks and Equipment
In the event of a disaster, a lot of resources are at a premium. This is the time when you can only focus on the components that are at the heart of your operations. One of the effective disaster recovery tips to master is prioritizing.
Figure out the most critical services and plan their recovery based on importance. List the critical jobs that you will need for your business operations to continue. For example, your production team should be essential in disaster recovery.
Identify the crucial equipment that your critical team will need to do their jobs. Focus on the necessary equipment like servers, data backups, machines, phones, desks, computers, and POS systems.
3. Plan for Alternate Space
Disasters like fire or hurricanes can damage property and ruin your office. You should stay prepared by planning for alternative spaces or sales channels.
Disaster recovery tips to use when planning for alternative space;
Create a relocation plan within your company
Talk to local real estate agents because they might have vacant spaces or rooms
Allow your staff to work from home until the disaster ceases or when you repair your premises
Befriend a close-by business to share space in the event of a disaster
Research alternatives based on your risk analysis. If you're preparing for fire, look for emergency space some distance away from your premises.
4. Create a Response Team
A disaster recovery plan should include a disaster response team. The team should be made up of the personnel you need for a smooth recovery.
Apart from internal staff, consider having disaster recovery services. It will help if you include third-party contacts like movers, technicians, or software vendors.
Have backup members for every role or contact. If someone is unreachable during a disaster, you will have a standby contact to step up.
5. Clarify Communication and Roles
Having clear lines of leadership and communication is essential in the event of a disaster. Communication platforms might break down while some people can become untraceable.
Make sure your management team understands who handles what and how information flows. Always have an updated contact list of every employee and disaster recovery provider.
Designate someone to share public statements and update your social media accounts. Keeping customers updated will stop confusion and ensure constant sales.
6. Plan for Disaster Response Resources
Disaster recovery plans will involve investments in money, time and expertise. There's also an opportunity cost incurred. Consider you may need to forego business expansion to plan recovery.
Know insurance fees and the potential losses that will arise in the aftermath of a disaster. Most enterprises will partner with disaster recovery services for cream disaster recovery tips. Having a clear picture of the resources is essential if you will avoid last-minute rushes.
7. Develop an Emergency Action Plan for Each Potential Disaster
The most critical part of DRP is developing action plans for each potential disaster. Action plans are clear roadmaps defining how your team will deal with each disaster. They explain risk, needed resources and safety guidelines to protect staff, as well as equipment the building.
Disaster action plans must follow and meet the requirements of the Occupational Safety and Health Act of 1970 (OSHA). A comprehensive action plan will break down each hazard and provide strategies to address it.
8. Create and Share Disaster Response Manual
Your DRP is useful to your company if everyone can access it. Create DRP manuals to ensure everyone knows their role and can implement the outlined guidelines.
Make sure the manual prioritizes saving lives and is in a clear and easy-to-understand language. Anyone inside or outside your company should be able to understand it.
A written manual will come in handy when everyone is under pressure. Stressful times will confuse and hinder proper communication. But it's easier to create an order with an outlined sequence or roles in the DRP.
9. Train Your Employees
Some employees may not even know what a disaster recovery plan is. You need to involve them in preparing a disaster recovery plan. They should know their roles and responsibilities in supporting the recovery plan.
Train employees from the onset of creating the DRP. Make manuals accessible and conduct refresh training when there are new updates. Lastly, remember to inform or train new employees to ensure everyone is on the same page.
10. Audit/Test Your Disaster Recovery Plan
You can't be sure that your disaster recovery plan will work without auditing or testing it. Every risk aspect is always changing. Your business, personnel and even threats are evolving.
Examine or audit your plan at least twice a year to test its suitability to the new business environment. Conduct drills to test how your team will respond in case of hazards. Check communications or emergency notifications to see if they will work when needed.
Have You Created Your Disaster Recovery Plan?
No business is immune to natural disasters. A disaster recovery plan is a worthy investment to protect your business against uncertainty. Contact us for professional advice about fire disasters and damage restoration.