Fire at workplaces threatens your business and employees and creates confusion and chaos. In fact, wildfires can be threatening if they change direction resulting in damages to buildings and other physical structures that can cost millions.
Or, fire at construction sites often moves so fast that workers are compelled to do whatever they feel right to survive. Fires themselves are deadly and easily create chaos and panic if you are unprepared. So, to prevent these life-threatening situations from happening, you have to make a detailed fire-evacuation plan.
What Is A Fire Evacuation Plan?
A fire evacuation plan (FEP) is a document, which incorporates the actions to be taken by the employers and employees in a fire emergency and calling the fire brigade. It includes all the relevant information relevant to FEP. It is much more than an exit strategy.
It assures that a company cares for the wellbeing of its employees and cultivates safety culture within the organization. Without an effective fire evacuation plan Victoria, organizations will suffer not only huge property damage and reputational damages, but also loss of infrastructures and legal ramifications. Most importantly, they can lose their most precious assets that is" the workforce."
A well-defined fire evacuation plan will prepare you for fire, as well as for other emergencies like natural disasters. By providing proper evacuation training to your employees, they will be prepared as to how to respond in the event of an emergency. Here's how you can create your fire evacuation plan that will ensure everyone's safety:
Anticipate Certain Situations
Ask yourself some basic questions to understand the primary threats your company may experience in the event of a fire.
What could be the root cause of a fire? Take some time to think where fire can occur.
Is your office has a kitchen?
Is your office staff using the personal fridge and portable heaters?
Is your office vulnerable to wildfires?
Make sure to understand the risks and how they can convert into life-threatening situations. Since fires from cooking appliances are the most common, make sure to use them carefully and do a routine inspection of all the electrical appliances. Thinking of different scenarios will help you to be prepared and take action in the events of fire before it becomes destructive.
Develop a Plan for Communication
While practicing fire drill, there must be a person whose first duty is to call the fire brigade and disseminate information to everyone in the company.
Once you have assigned this role to someone, you have to give your people a good communication system because they may not access their usual channels of communication. Being able to get in touch through phone, email, mobile app, and text will assure your communication has the broadest distribution possible. On the other side, if anyone has lost their mobile phones while evacuation; the fire safety team can use a traditional roll call to make sure that every employee is present.
Evaluate the Escape Routes
A high-quality fire evacuation plan means it includes all the escape routes. The signs that mark the exit routes should be clearly visible. For large business premises, have multiple maps that show the evacuation routes and have them available to all the employees.
Ask yourself, "Once the staff is out of the building, where would they gather?"
Assign a proper assembly area for them to gather. The fire safety team should be in that area to do a headcount and for providing updates. Make sure the assembly area and exit routes have room for the expected number of people who would be evacuating.
Rehearse Fire Evacuation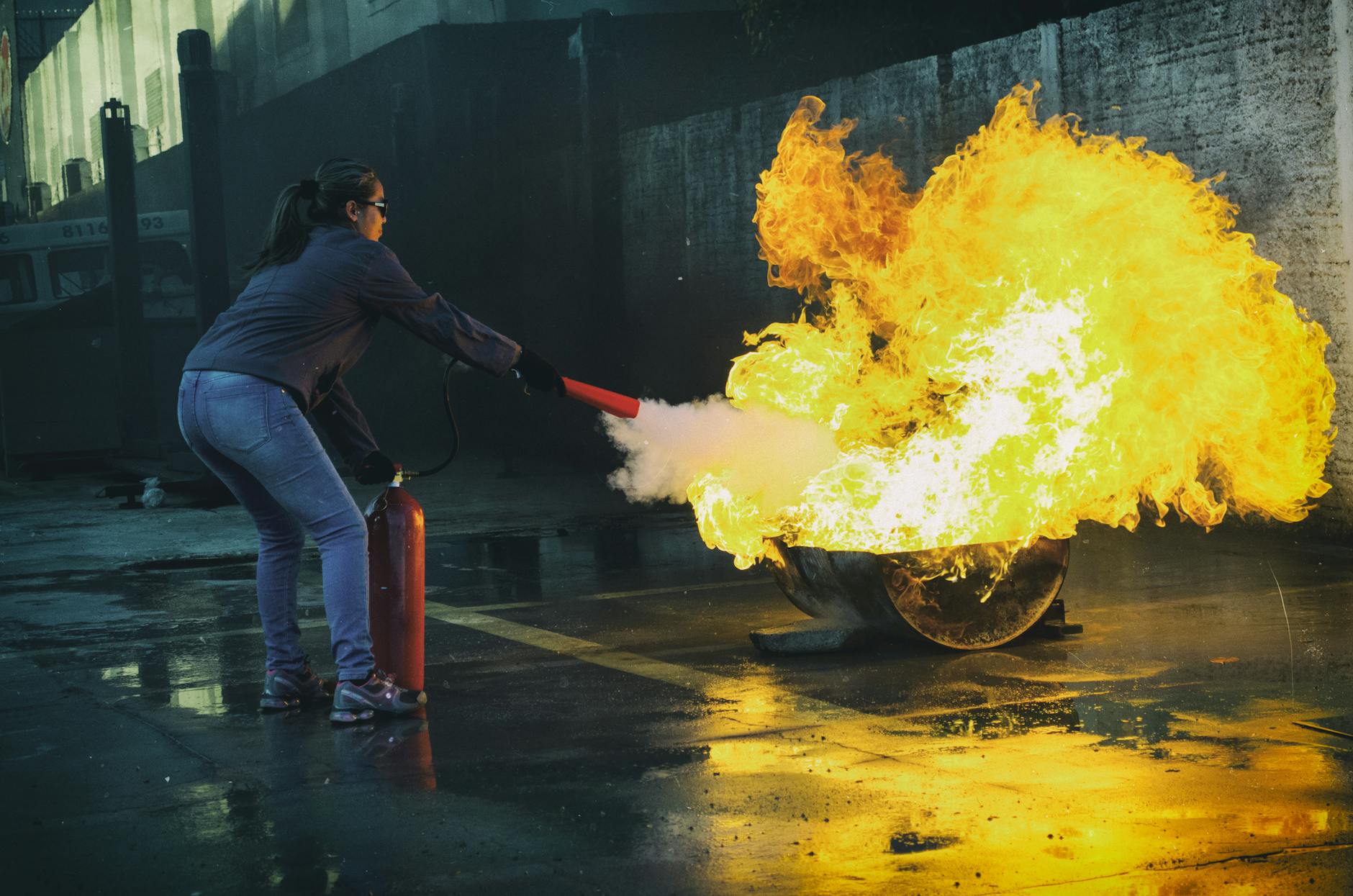 Why is rehearsing fire evacuation important?
It is because rehearsals reduce chaos and confusion by repeatedly going through the evacuation process. The likelihood of safe outcomes increases when people stay calm and know what to do in fire emergencies.
Track Progress In Real-Time
Your company's leaders should communicate and track progress in real-time. Since fire moves quickly and just a few seconds can make a huge difference, surveys are an effective way to get your employees' status updates. The assistant fire inspector can send out a survey to know the status update and observe real-time responses to see who is safe.
The major challenge comes in getting reports from employees who are not in the office due to sickness or on vacation. So, make sure to include response options like "I'm unavailable today" in your surveys to clarify everyone's situation.
Wrapping Up
Your business clearly needs a good evacuation plan, but remember an evacuation strategy can't be taken as reliable unless you have practiced at your workplace. Besides, carrying out a fire drill also ensures that everyone is completely familiar with what it necessitates and also ensures that you are prepared for everything, and everyone will stay safe!