In case you have forgotten your enrolment number or have misplaced your acknowledgement slip, you can find your enrolment number and then check Aadhaar card status with enrolment number. Here's how to check Aadhar card status without enrolment number:
Step 1: First visit aadhar card status check to retrieve your enrolment number
Step 2: Select the EID or UID (Aadhaar) option to retrieve your details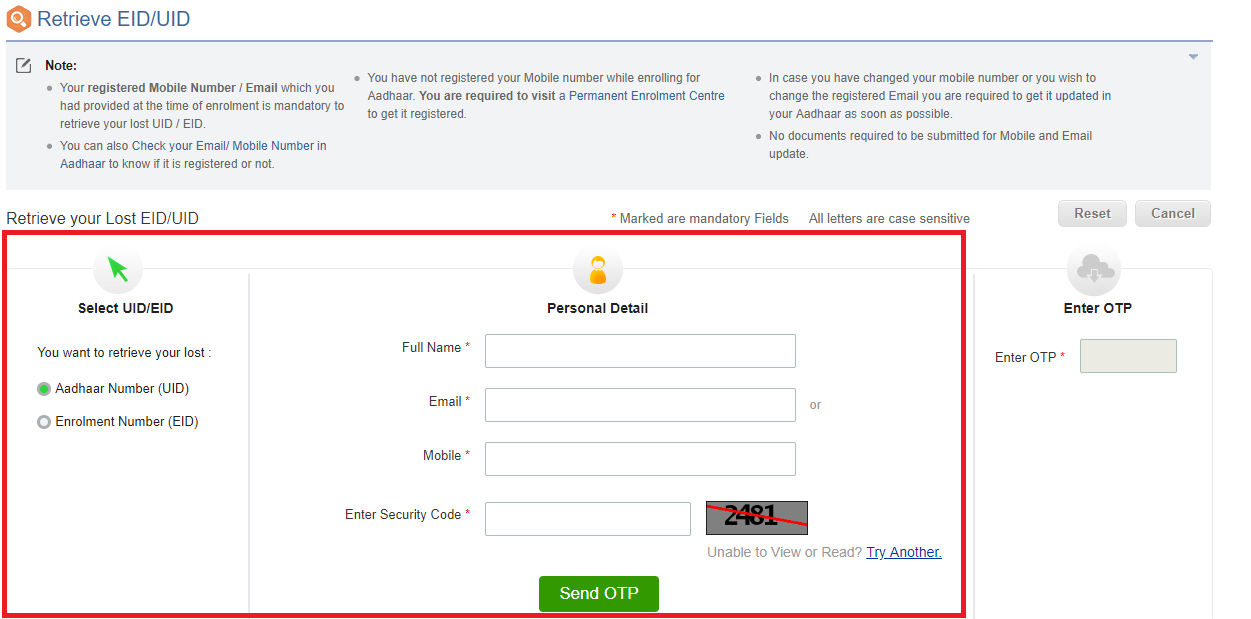 Step 3: Enter your name, email, mobile number and security code to send the OTP to your registered mobile number
Step 4: Enter the OTP in the space provided and click on Verify OTP
Step 5: Once verified, the Enrolment number/Aadhaar number is sent to the email id and mobile number of the applicant
Step 6: Using this enrolment number, the applicant can check the status of Aadhaar.
An applicant can check the eAadhaar card status online as well as offline. The applicant can also call the Aadhaar card status enquiry phone number 1947 to check whether his Aadhaar is generated or not.  Once the enrolment is done, the applicant can follow these steps to check Aadhaar card address update status with URN number:
Step 1: Visit the UIDAI's website https://ssup.uidai.gov.in/web/guest/check-status
Step 2: Enter your Aadhaar number and URN (Update Request Number)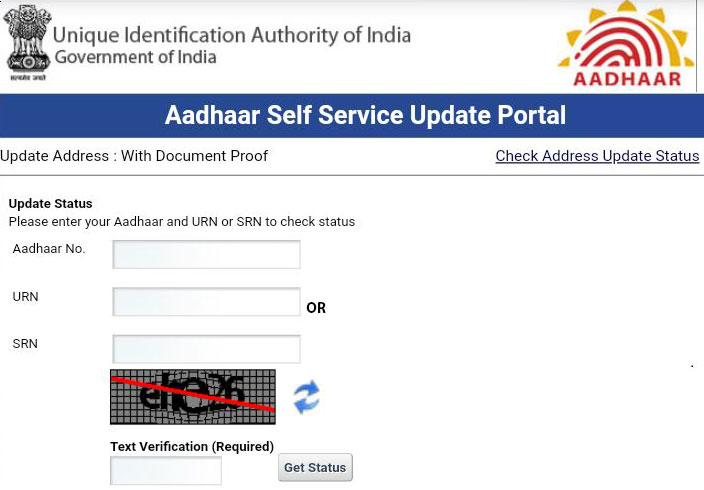 Step 3: Enter the security code and click on the "Get Status" button
Step 4: You will get the status of your Aadhaar update
Step 5: In case your Aadhaar is updated, you can track UTI Pan from it.