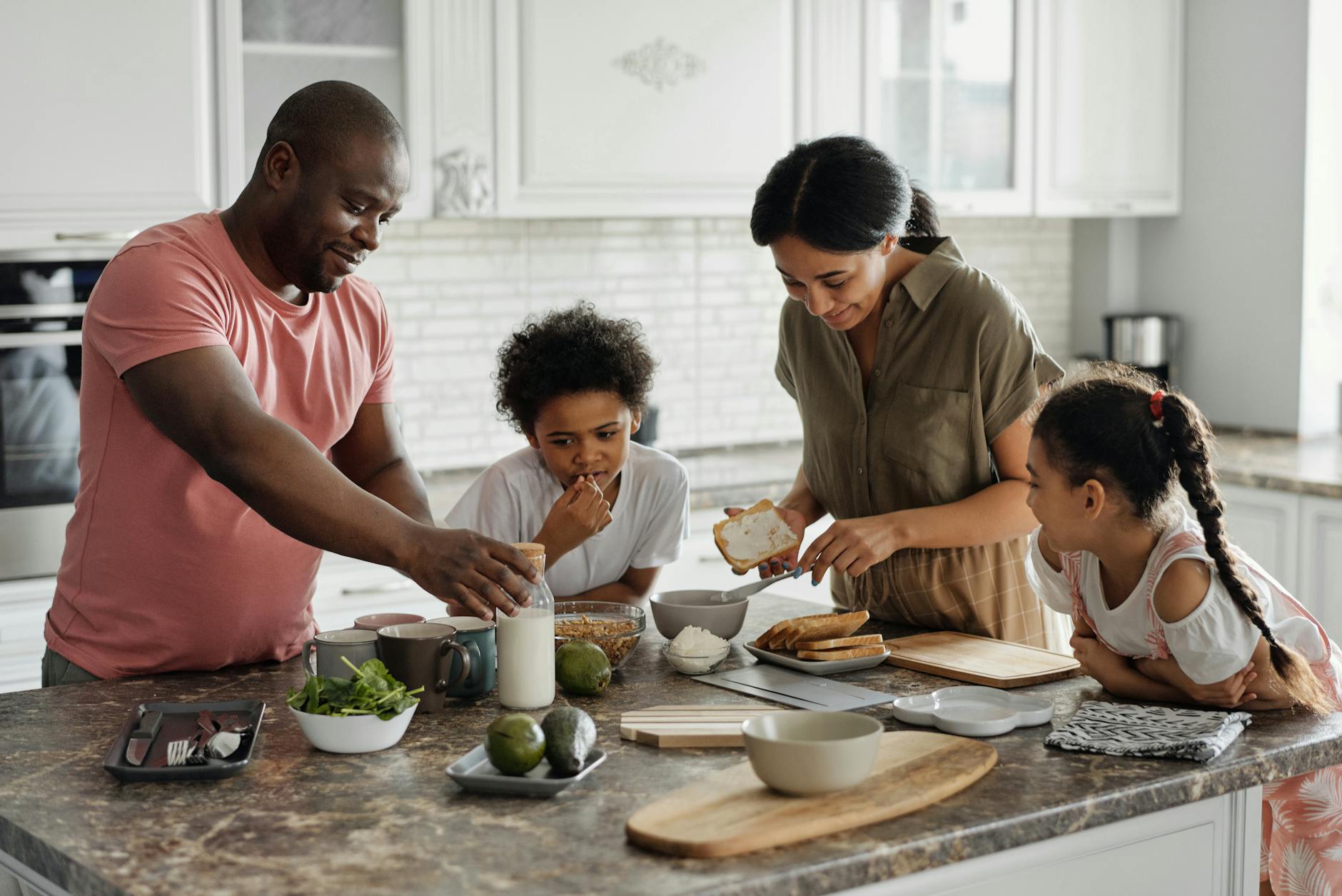 A kitchen is where the entire family comes together to share meals and indulge in exciting conversations. No doubt, it is the most commonly used space in your home. But if you don't maintain it properly, it can quickly get grimy and icky rather quickly. The renovations can become heavy on the pocket. Fortunately, there are ways to refurbish on a budget. We have some brilliant ideas to revamp your kitchen on a budget, so you can keep making memories in a beautiful and chic kitchen.
Following are some budget-friendly ideas to upgrade your kitchen:
Brighten Up With Elegant Lighting
Lightning can have a significant impact on the look.The light fixtures are the sure way to make a statement on a budget. Solid color fixtures can never do you wrong. An elegant rose gold light pendulum over the kitchen island can be a possibility to add glamour. Or if you want a brighter kitchen, then recess lighting is the perfect option.
Go With A Minimalist Look
Clutters are known to attract rodents and roaches. They are hard to clean and give an untidy look to the kitchen. A minimalist look can spruce up the look without decreasing the utility of the kitchen. It declutters the kitchen.
Most people do not know where and how to store extra things they do not need and are seasonal. It is easier to rent a storage unit for different items and create space for other kitchen utensils. If you live near Texas, you can easily find affordable storage in Rowlett to secure your belongings.
Change The Color Theme
Painting a new color theme is not as expensive as it sounds. It is less than painting a bedroom or a living room. The kitchen has a lot of wall-mounted cabinets, so it takes less amount of effort and paint.Colors influence mood. When you chose a color theme, consider the feeling you want every time you step into the kitchen. If you want your kitchen to give homely vibes, choose warm color tones. If you want your kitchen to welcome you happily and excitedly, choose bright colors like yellow or red.
Accessorize It
A family picture on the kitchen island or decoupaged plate hanging décor can perfect the look. The decoupage technique is easy, and it opens a wide range of possibilities. Inspirational and witty quotes can also be a great addition,or a fresh flowerpot on the windowsillcomplements any theme.
Add A Feature Wall
You can channel your inner creativity on a feature wall. There are many ideas you can do for a feature wall. Make sure you take proper considerations for a feature wall. Whatever you do to the feature wall, ensure it stand out from the rest of the walls in the kitchen.
Open Shelves
Cabinets are terrific for storage. However, many cabinets can clump the kitchen and make it look small. Open shelves, also known as floating shelves, can add flair to the kitchen. You can showoff your silverware or that beautiful cut glassware set. You can also add decorative pieces on the shelves.
If you are confused about open shelving, experts recommendtaking the door offof a cabinet. It will help you to envision how open shelves will look in your kitchen. If you don't like the look, you can always screw back the doors of the cupboards.