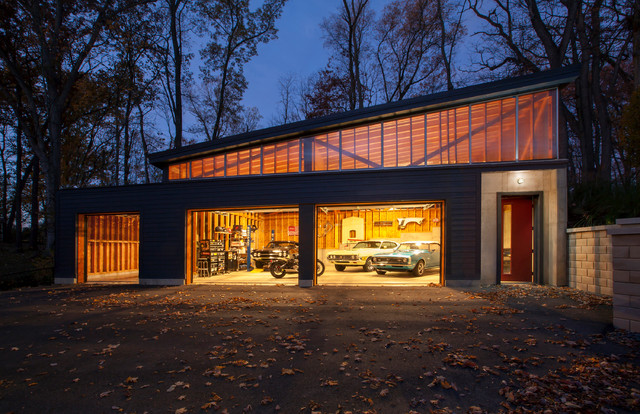 When you think of global businesses, what comes to mind? Beyond brand recognition, these successful businesses have envious office space or facilities. You may have heard of the cool office amenities and design at Google headquarters, for example.
Even though businesses such as these have risen through the ranks, they did not always start at the top. Did you know there are many profitable businesses that started in a garage?
This is because startups have to keep overhead low and accounting lean. So, this often means using a business space like a garage to maintain profitability. Read on to discover 5 businesses that started in a garage!
1. The Walt Disney Company
Would you ever think the theme park of dreams and business inspiration began its story in a garage? The Walt Disney Company is the third-largest media conglomerate in the world. But before Disney's famous theme parks and merchandise, the business founding was in 1923.
Founder, Walt Disney started the business out of his uncle's garage in California. There, Disney created his first movie called Alice Comedies. Disney was able to sign this movie deal with Universal Studios and grow his empire.
2. Amazon
It is almost unimaginable to think that big companies like Amazon began in a garage. But that's exactly what founder, Jeff Bezos did in the early 1990s.
Bezos primarily launched Amazon to be an online book retailer. He started the business in his Bellevue, Washington garage.
Bezos' idea of online book distribution took off. He began to grow and expand the business into what Amazon is today. Amazon is one of the most important companies of the 2020s.
3. Harley Davidson
For the motorcycle aficionado, riding or owning a Harley Davidson bike is a luxurious right of passage. But the renowned biking brand did not always have a global reputation.
Harley Davidson launched in Milwaukee, Wisconsin in 1901. 21-year-old founder William S. Harley used a friend's wooden shed as a workspace. There, Davidson created his first prototype for a bike with an electric panel.
4. Yankee Candles
Yankee candles are famous for unique scents, such as Pumpkin Pie or Mango. Around the holidays, you may have given or received a Yankee Candle. And actually, the Yankee Candle story begins at Christmastime.
In 1969, Yankee Candle founder Michael Kittredge II wanted to give his mother something special for Christmas. He did not have the money to purchase a gift. So, he used his garage space to create a candle.
When neighbors and friends began to request the candles, Kittredge increased production. He began growing his business and brand. Today, Yankee Candles are sold throughout the United States and internationally.
5. Lotus Cars
Lotus Cars business founding was in north London in the 1940s. Founder, Anthony Colin Bruce Chapman was 20 years old when he launched the car racing empire.
Champman created the first Lotus car in a stable in London. While stables have long been replaced by garages, you can check out this post about updating your garage. Today, Lotus is an elite international car brand.
Businesses That Started in a Garage Can Lead to Success
These businesses that started in a garage are examples of big dreams turning into profitable enterprises. If you have the vision, drive, and idea to launch a business you don't necessarily need a large or established space.
Starting your business in a garage can help keep investment costs low and foster growth. If you are interested or inspired by these stories, check out our other business articles.